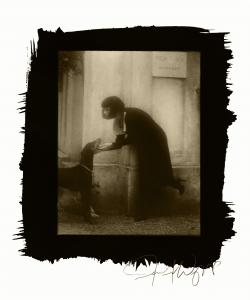 Jennifer has an impressive and varied history in the photography world. Her first introduction to a 35mm camera came as a teenager as she traveled throughout Europe alone in the 1970ís. It was during this adventure when her passion for photography caught fire and has yet to diminish over the many decades that have followed.
Returning to New York City after that trip to Europe, a different career path evolved which led Jennifer to relocate to San Francisco and earn a degree in Cinematography. However, Jennifer wasnít ready to abandon her first love--still photography. She claimed that she preferred the solitary pursuit of only one set of eyes behind the camera and only one finger releasing the shutter, rather than working in a large collaborative effort. She wanted only one visual image realized: her own.
Jennifer sought out the prestigious photography school--see bio............Brooks Institute of Photographic Arts and Sciences in Santa Barbara, CA, and went on to...